Hurricane Florence moving towards US East Coast
Further to the reports you have seen on social media and the news form September 1, 2018, Hurricane Florence is currently heading towards the East Coast of the US.
The hurricane is expecting to bring life-threating storm surge, coastal flooding, punishing rain and high winds. Predictions are for the storm surge to top 6 to 9 feet in places.

The storm is forecasted to make landfall Thursday / early hours Friday. The areas currently in the storms path are North and South Carolina, however Georgia and Virginia are on alert. As a result, a number of companies are closing and people are evacuating the area.

Shipping lines are already advising some delays to sailing schedule may be incurred as vessel avoid the area and ports close down ahead of the storm arrival.

The US National Aeronautics and Space Administration NASA showed the hurricane "Florence" approaching the eastern coast of the United States. This is stated on the NASA website. NASA Aqua satellite, sent an infrared survey of the powerful storm" Florence "in the morning on Monday, September 11, which resembles a likely change in the eye of the storm," the report said.
Pictures were taken on September 10 from the International Space Station.
As reported by NASA, as of September 11, the hurricane moved at a speed of about 24 kilometers per hour, and the maximum wind speed at its epicenter was 215 kilometers per hour.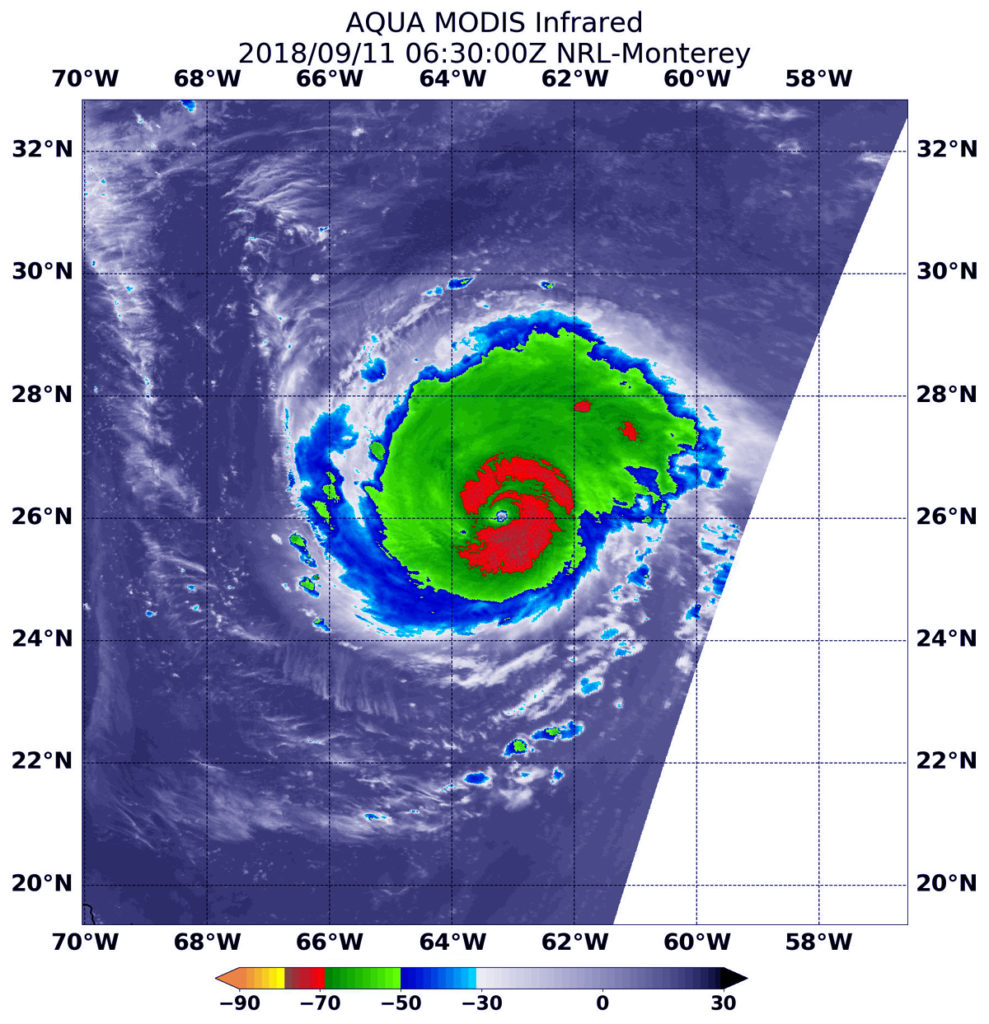 The department expects that the strongest hurricane will be on Thursday night.
It is noted that first "Florence" was recorded on September 7 and was marked by a tropical storm. However, already on September 10 it was strengthened to the level of a hurricane.
Update 13.09:
The hurricane has weakened over the last 48 hours & has been downgraded from a category 4 storm to category 2 storm. However, despite the storm speeds dropping, due to the slow speed the storm is currently traveling at, significate damage could still be caused, as the storm is predicted to linger on the coast line longer.
The storm is forecast to make landfall later today / early hours tomorrow. The areas currently in the storms path are North and South Carolina, however Georgia and Virginia will also be affected. An emergency has now been declared in Georgia, as the storm is projected to head south towards Georgia on landfall.
Ports in the area (Wilmington, Charleston, Savannah) are closed or have reduced operations in anticipation of the storm arrival.
Shipping lines are advising amendments to planned sailing schedules, we will be advising all affected customers regarding affected shipments as we get information from the shipping lines.